This website is kept up to date.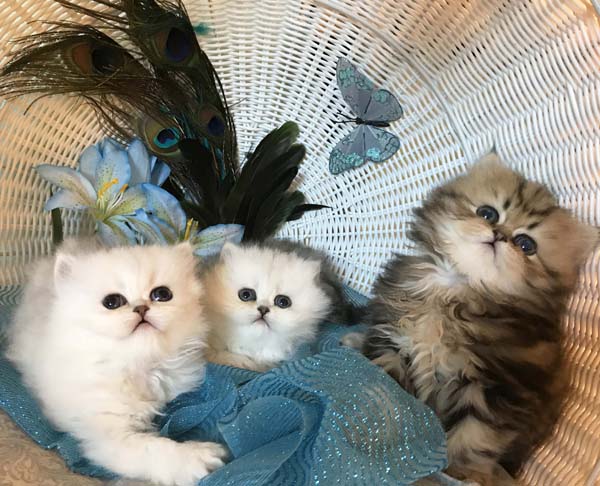 The "L" Litter, 2 shaded silvers, 1 shaded golden, almost 6 weeks old
Mythicbells Persians has NO kittens available. Any changes will be announced here, on the Available page of this website as well as on Facebook. In the meantime, enjoy your visit to our website which contains useful information.
Art, photography,& web design by Molly Barr, © 2015, all rights reserved